It's been a very busy fall, between teaching Teacher Librarian Additional Qualifications (AQ) courses at OISE, presentations and association work. Here's a quick run-down of what I'm up to these days.
---
Teaching AQ
I'm in my fourth year of teaching  online AQ courses, currently partnering with Cindy van Wonderen. Our fall term is coming to a close December 15, and we are preparing for Winter term. I'll be leading Teacher Librarian Part 2 and Part 3, Specialist.
Cindy and I are also preparing a blended learning version of the Part 1 course, to commence in the summer of 2017.
---
Ontario Library Association Mentoring Committee
I joined the OLA Mentoring Committee almost a year ago, and have found this most gratifying. This committee is action-oriented, running the very successful career centre at Super Conference and developing several career-focused sessions in the larger conference. The committee also works with library schools to offer local customized career centre outreach events.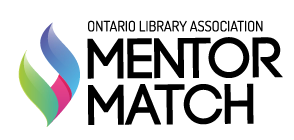 We are very pleased to be launching OLA MentorMatch! In the past, the committee has run a service to match experienced mentors with people new to the profession. Mentor Match provides online software that facilitates the matching process, and supports participants as they develop the mentor – mentee relationship. During December's soft launch we are particularly interested in building our bank of mentors, in preparation for the official launch at Super Conference 2017. Learn more about OLA MentorMatch.
---

Canadian School Libraries (CSL) is a non-profit organization dedicated to professional research and development in the field of the school library learning commons in Canada. CSL connects school library practitioners and educators across Canada in the collaborative pursuit of delivering exemplary practices reflective of current professional school library learning commons standards.
I have been very involved in this organization since its inception as a member of the Working Group.
Through and extensive consultative process, the working group has:
Established the vision, mission, guiding principles and purposes and activities for the new organization.
Established a governance structure best suited to achieving those goals.
Established a communications structure for informing researchers and practitioners across the country of our activities, and for soliciting feedback.
Conducted a successful fundraising campaign to cover start-up costs, such as legal consultation, fees for incorporation, and technical infrastructure costs such as web hosting and domain registration fees.
Engaged legal counsel to take us through the process of incorporation as a non-profit organization and the application for charitable status.
Successfully negotiated with the Canadian Library Association for the transfer of intellectual property rights to Leading Learning and School Libraries in Canada to the new organization, as well as stewardship of the Angela Thacker Award.
Created a website for the new organization, as well as a subscription email newsletter, and rebranded existing social media channels to further strengthen channels for communication.
Created a website for Leading Learning, realizing the vision of the standards as a living document.
Begun the process of putting the translated version of Leading Learning, L'apprentissage en tête : Principes relatifs à la transition de la bibliothèque scolaire vers le carrefour d'apprentissage au Canada, online.
Begun the process of establishing a new online journal for school library learning commons research and practice.


---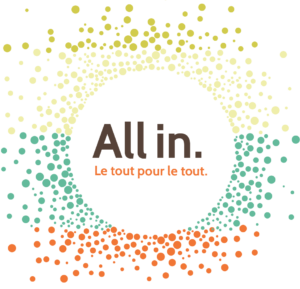 I am presenting at Super Conference again this year. Here are my session descriptions.
Soapbox 3.0: Action Advocacy for School Libraries
Once upon a time advocacy came from the soapbox: you know, the "You'd better like us because we're good for you" approach. We've since learned that advocacy means demonstrating value, with clear evidence of the school library program's impact on student learning. Action advocacy for school libraries, "Soapbox 3.0", takes us a step further, with powerful and practical strategies for demonstrating program value, cultivating relationships to extend our influence, and positioning school libraries to lead learning for the future. Value, Influence, Positioning (VIP) moves from telling to participating, and to connecting with peers, influencers and decision-makers. In this session we'll explore resources and tools to make connections at every level, starting at your school. Action advocacy is hands on, so be prepared to roll up your sleeves and collaborate on practical strategies to make the action advocacy VIP connection.
A Voice for Canadian School Libraries, with Carol Koechlin and Jo-Anne Gibson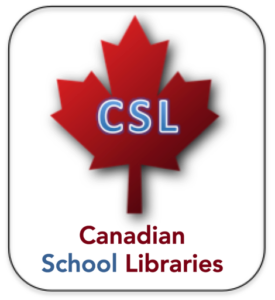 Canadian School Libraries (CSL) is a new organization dedicated to fostering the growth of the school library learning commons in Canada. While its formation was triggered by the dissolution of the CLA, CSL envisions its larger mission as an incubator for the growth of the
school library learning commons in Canada through fostering research and professional knowledge, and strengthening the network of practitioners, scholars and supporters across the country. Join us as we share plans
for extending the influence of Leading Learning: Standards of Practice
for School Library Learning Commons in Canada (CLA 2014), rejuvenating
the online journal School Libraries in Canada, fostering research with
the Treasure Mountain Canada symposium, and developing strategic
relationships for realizing the capacity of school libraries to lead
learning for the future.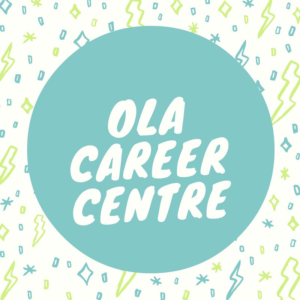 I will also be involved in the Super Conference Career Centre and following career-focused sessions at the conference.
See you at the conference!