On the eve of the new school year I am so thrilled to see the innovative approaches being taken on by so many teacher-librarians and other school library professionals. People are embracing learning commons thinking. It is truly inspiring.
At the same time I do still hear frustration and anxiety from some, including worries about being isolated in their school, colleagues' lack of understanding of what the teacher-librarian has to offer, timetabling concerns, and perhaps most frequently heard, lack of budget support.
While some of these conditions are certainly subject to the vagaries of education funding and policy decisions, I humbly suggest that each of us, no matter our role in school libraries, can be proactive in improving understanding of our role and consequently make a stronger impact. It's all about being strategic. Thinking and acting strategically means looking outward to the larger school community and also looking inward, assessing our own approaches and being willing to make changes and grow.
Becoming a Strategic Teacher-Librarian
With this post I introduce a few strategic concepts for advancing the status of school library programs. Over the next few weeks and months I will be expanding on each of these ideas. For now, please take some energy as you start afresh for the new school year, and think about becoming a strategic teacher-librarian.
Vision and Mission
Perhaps a cheeky question, but do you really understand what you are trying to accomplish? It's easy to get caught up in new approaches without really understanding why. It's also easy to resist new approaches and languish in the familiar.
School libraries have unique value in education. Understanding and being able to articulate the unique value proposition of the library learning commons (LLC) in terms of how students benefit is critical. If we can't explain why we exist, how do we expect others to understand?
This resource from Canadian School Libraries takes a student-centred approach to explaining the value of the LLC, and includes a PDF download for you to share. Can you make connections to your school community? Can you articulate your unique value proposition?
Accountability
School libraries have unique value, but we need to be able to demonstrate how that unique value supports school and district goals and advances student success. Without a specific curriculum and based on cross-curricular collaboration, finding ways to demonstrate accountability may seem an elusive task. Accountability and planning go hand in hand. How can we measure and demonstrate success if we don't know what we are trying to achieve?
Inevitably we've all heard other teachers comment that it must be nice not to have to write long-range plans and report cards, the hallmarks of teacher accountability. Well they are right to be critical, if we are not engaging in similar strategies for accountability in the library. Strategic planning is critical for demonstrating accountability.
Are you trying something new this year? Can you articulate why? Can you make connections to school goals and explain the expected impact on students? Have you thought about how you will know if you have been successful? If there is a cost involved, can you justify the expenditure? These are all elements of a good strategic plan. If your budget is inadequate, perhaps, just perhaps, it's because you have not made a strong case to your principal. Budget is, after all, the practical expression of a strategic plan.
At the other end of that strategic plan is the annual report, where we get the chance to demonstrate outcomes and impact to the principal and the broader school community. The annual report helps you to reflect on the year and plan for the year ahead. Being rigorous about this cycle is essential for demonstrating accountability. Being able to demonstrate success may also have a positive impact on that budget!
Making Your Case
Frequent and meaningful conversations with administrators is part of strategic planning, and the principal's support is essential. Canadian School Libraries (CSL) has created a comprehensive resource for administrators that may help your principal to make connections and understand their role. The page also includes a PDF download ready for printing and sharing.
Embrace Measurement
You know the frustration. You see so many students and for  varying purposes and lengths of time – how can you assess whether they are learning or not? I have two answers to that question.
Learning in the library is about processes, and process is a huge part of assessment. The observations we make and the conversations we have with students as they learn are critical for collecting the triangulated data used for assessing student learning. Applying some structure to how we record and use the information we gather is key for demonstrating the program's impact.
The other part of the measurement equation is explicitly looking for ways to assess the program, plan for improvement, and measure success. Quantitative data (collection, circulation, facility, marks, etc.) are only useful if they are linked to desired goals and outcomes. Qualitative data – what people say about their library experiences – can and should be gathered and shared. Never underestimate the power of story!
Leading Learning: Standards of Practice for School Library Learning Commons in Canada, provides a powerful framework for program assessment, and helps you to determine  next steps for improvement. Consider using Leading Learning as a program measurement guide.
Expand Your Sphere of Influence
Again, there are two reasons why it is so important to get out there and make connections with other people. When we expand our network we increase our circle of influence, as described by Stephen Covey in his influential book, The 7 Habits of Highly Effective People. When we have more influence in the school community, we are more likely to have a say about things that concern us. The more we increase our sphere of influence the more chances we have to make meaningful program connections with our teaching peers.
Expanding your sphere also means building your professional learning community. Especially with the information processes that we teach, knowledge is increasing exponentially and contexts becoming exponentially more complex. The professional conversations and exposure to new learning resources facilitated in learning communities, particularly in broader online contexts, are key to keeping abreast of new approaches to incorporate into your program.
Market, Market, Market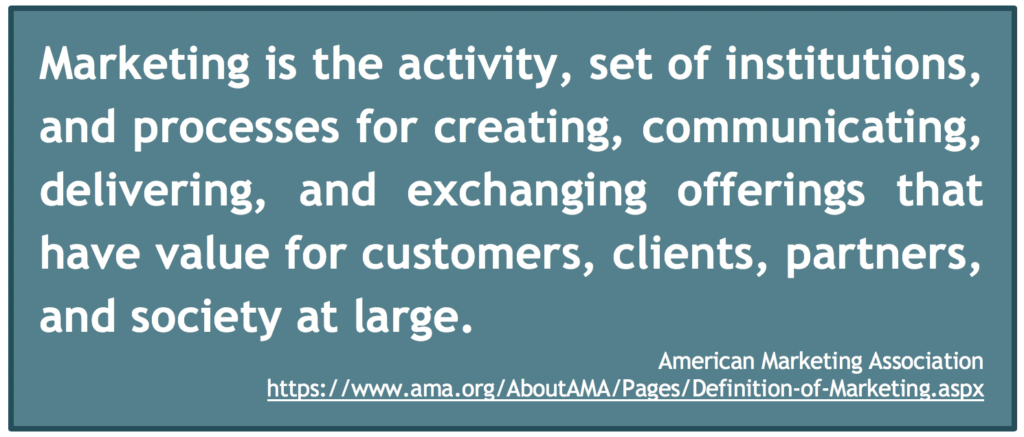 Marketing is not a bad word. Marketing is not advertising, although advertising may be a part of marketing. We are good at marketing stuff in the library, but are we also trying our hand at marketing ideas?
Marketing means making connections to what our customers (students), clients (administrators), partners (teaching colleagues) and society at large (larger education community and beyond) value. I asked you at the beginning of this post to consider the unique value proposition of the school library learning commons. Marketing is the process of intentionally making connections between this value and what is valued by those we serve. This is the solution to the perception that others don't understand what we do. Of course they don't! They don't have the training and specific program knowledge that we do! It is up to us to open their minds to the possibilities.
Here's a marketing approach to try on. Instead of asking teaching colleagues how you can help them, why not flip that approach 180 degrees. Ask them what they are trying to achieve – what their goals are for student learning – and then make the connections to how you can help them achieve those goals. A simple but powerful change. Instead of despairing at our own perception that nobody understands what we do, take a proactive marketing approach and open up deeper opportunities for collaborative learning experiences.
Seems a lot for an "introduction" to strategic teacher-librarianship, but believe me, there is much to learn. Stay tuned for future posts expanding on these key ideas. In the meantime, try it on. Become a strategic teacher-librarian.
---