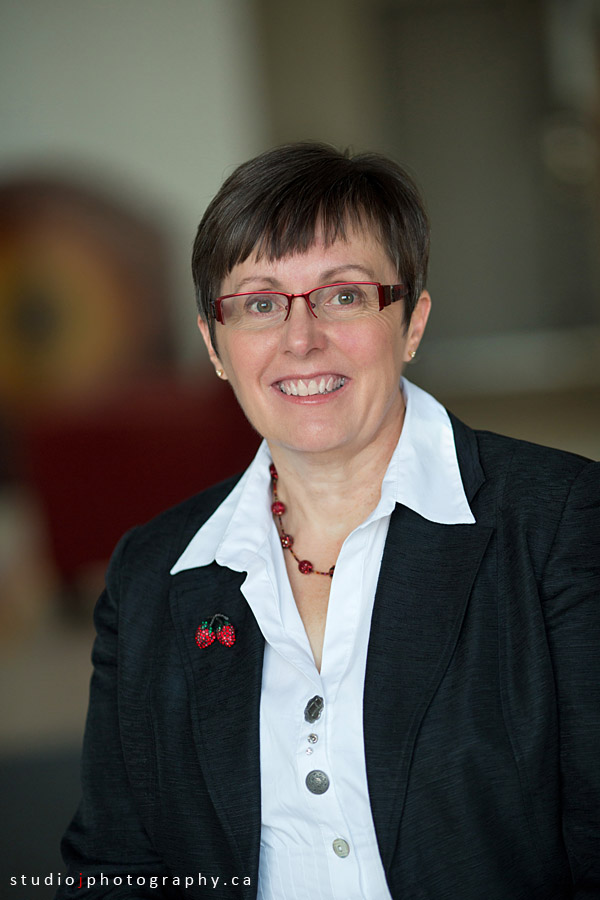 Anita Brooks Kirkland
BMus, BEd, MM, MLIS
Ontario Certified Teacher
School Librarianship Specialist
Chair, Canadian School Libraries
Past-President (2014), Ontario Library Association
With thirty years of experience in public education, Anita is now an independent consultant for the school library learning commons program, support structures and facilities. Anita writes and presents frequently, and has particular expertise in instructional strategies for discovery and guided inquiry, information literacy and digital fluency, the virtual library space and the library as a learning commons.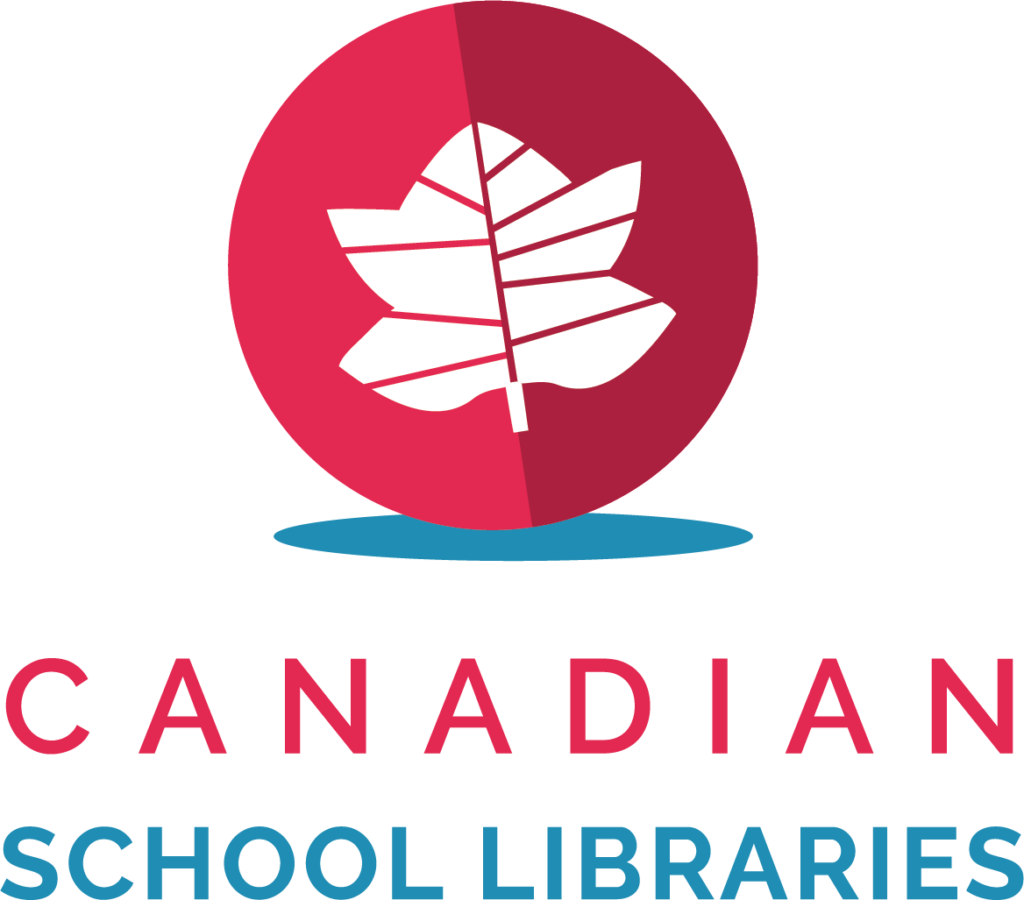 Anita currently serves as Chair of Canadian School Libraries (CSL), Canada's national organization dedicated to the advancement of the school library learning commons. She co-edits the Canadian School Libraries Journal and is co-planner for the Treasure Mountain Canada (TMC) Research Symposium and Think Tank. Canadian School Libraries now holds the rights to Leading Learning: Standards of Practice for School Library Learning Commons in Canada and continues to develop the standards as a living document.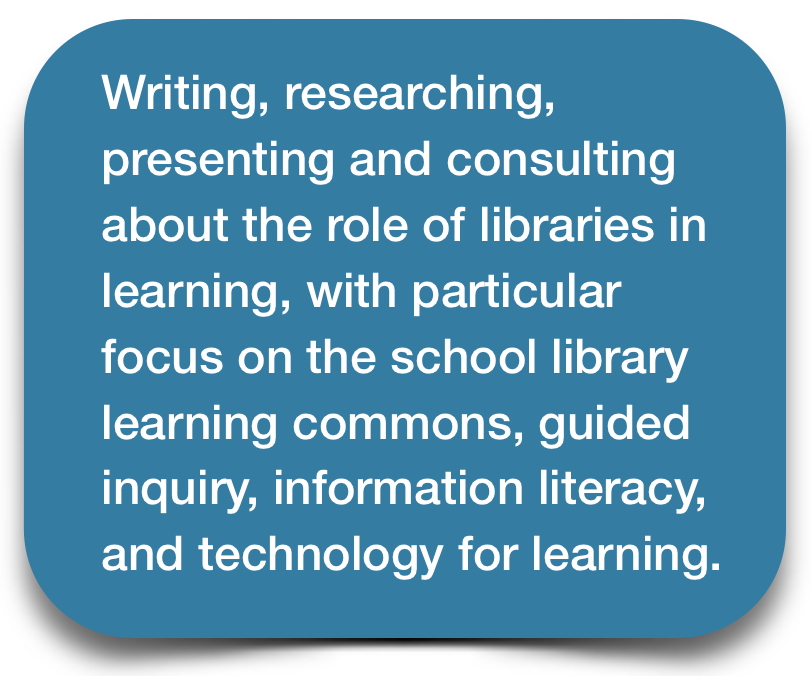 Anita was the Consultant for K-12 Libraries at the Waterloo Region District School Board in Ontario from 2002 to 2014, where she supported all aspects of the library program for 118 elementary and secondary schools. This included leading a comprehensive professional learning program for teacher-librarians, teachers and library support staff as well as delivering workshops for other instructional leaders, teachers, and students on information literacy, digital resources, information ethics, and educational technology. Administrative duties included managing all aspects of online database licensing and access, administering a professional learning fund, and participating in system initiatives. Anita consulted extensively on the design and functionality of new libraries and library renovations, with 17 new schools built during her 12 years as consultant, as well as 18 library renovations. The district's Library Learning Commons website, created by the region's teacher-librarians under Anita's leadership, has received international attention.
Anita served as an instructor for the Ontario Institute for Studies in Education (OISE), University of Toronto from 2013 to 2017, where she taught teacher additional qualifications courses in teacher-librarianship. She lead the complete update of the three-part qualifications program in 2017.
Anita was the 2014 President of the Ontario Library Association, and continued to serve the association in other capacities, including chairing its Mentoring Committee from 2016 to 2019. OLA initiated a government relations strategy during Anita's term as president that continues to be an important part of the association's work.
Anita served on the Ontario School Library Association's Council for close to a decade, as councillor for the Central West Region and as website editor. She was the association's president in 2005, and the 2013 recipient of the association's Award for Special Achievement. Anita has worked extensively on Ontario Library Association committees and project teams, and was the 2009 recipient of the association's Larry Moore Distinguished Service Award. She served on the founding board of Knowledge Ontario, representing the K-12 school sector, and also served as co-chair of The Association of Library Consultants and Coordinators of Ontario from 2011 to 2013.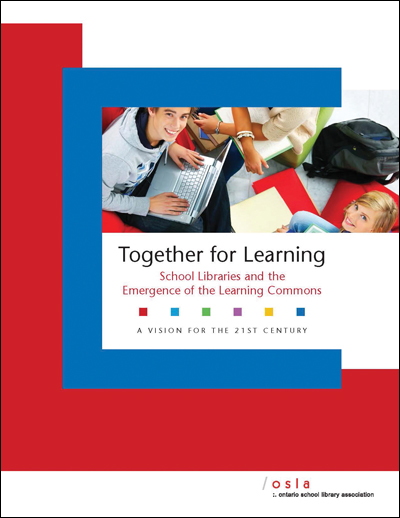 Anita was a contributing writer for Ontario the program guideline, Together for Learning: School Libraries and the Emergence of the Learning Commons. Together for Learning captured a vision for the transformation of traditional school libraries into vibrant centres of a whole-school approach to inquiry learning, and has been influential beyond the borders of the province. The Together for Learning Project received the 2013 OLA President's Award for Exceptional Achievement.
Presentations and Workshops

I am pleased to be able to offer presentations and interactive workshops on a variety of topics. Please visit my Presentations page for areas of current interest.
Visit my Presentations Archive page for presentation materials from current and past workshops.