York Catholic District School Board Teacher-Librarians' PD
February 2013
The Connected Teacher-Librarian
In this session we explore the strong connections between the goals and priorities of education in Ontario and teacher-librarian practice. As educators, teacher-librarians can make the connections between the "learning to learn" culture expressed in the guideline document Together for Learning, and the Ontario curriculum, school success planning and current assessment practices. Likewise, opportunities are emerging for connecting with new directions for education, as expressed in Michael Fullan's report, Great to Excellent: Launching the Next Stage of Ontario's Education Agenda.
Kicking It Up A Notch With T4L!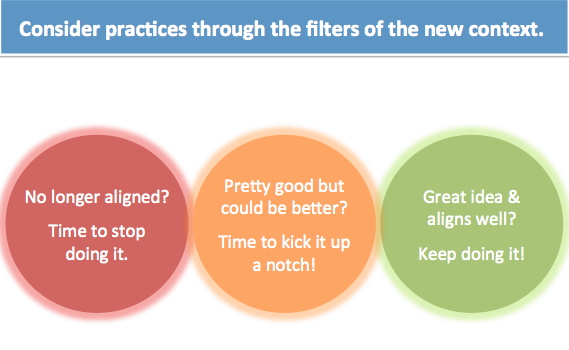 Fear. Fear of the new, the unfamiliar, and fear of change itself. How can we deal with change in a meaningful and manageable way? The focus of this session is to consider long-held practices through the new filters of collaborative learning and the opportunities that technology offers to transform teaching and learning. If a practice no longer aligns, then perhaps it's time to retire the idea. On the other hand, keep innovative practices that already leverage new ways to learn. For practices that are grounded in good pedagogy and have worked well in the past, consider ways to add value to learning through technology and learning partnerships.

This is a collaborative session, where teacher-librarians put their heads together to help each other consider practices through new filters and take away ideas for kicking it up a notch. We will also explore ideas for implementation from the T4L website.