I've introduced the new organization Canadian School Libraries (CSL) in a previous blog post, and shared our Super Conference 2017 presentation about this exciting new organization. After a year of energetic work, we are now incorporated as a non-profit organization, and my role has moved from being a member of the working group to being chair of the board of directors. Not as glamourous as it sounds, as this is definitely a working board, but certainly as exciting.
Our recent CSL Newsletter announced two events which I share with you here.
Announcing TMC5
The next Treasure Mountain Canada Research Symposium will be held on October 20 and 21, 2017 in Winnipeg, Manitoba. We are very pleased to be partnering with the Manitoba Library Association's SAGE Conference. The two events' themes are complementary.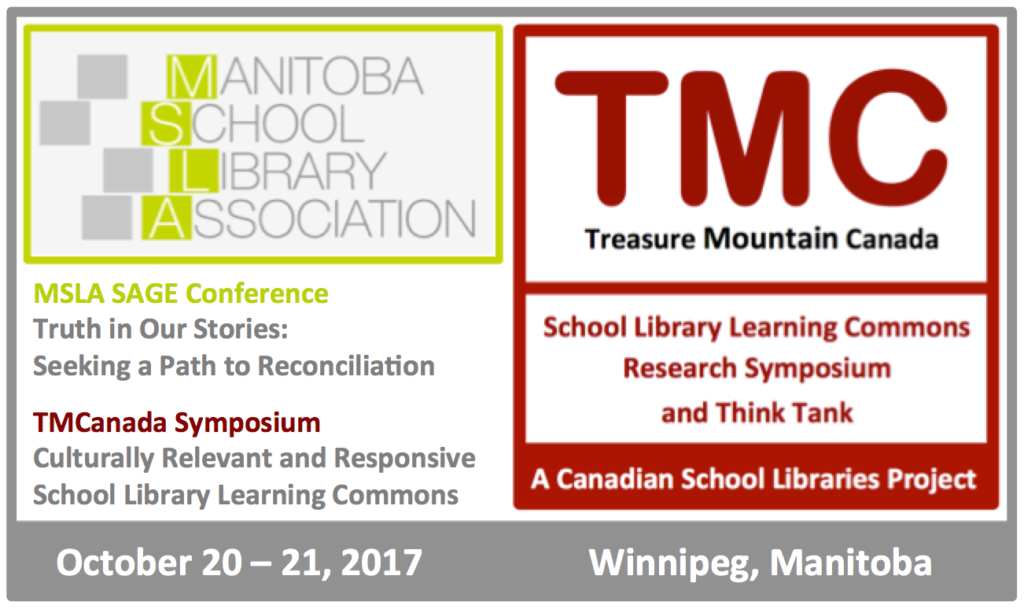 The invitation for papers will be announced very soon, but to help you start thinking about possible topics for research and papers we  have shared the theme of TMC5 and sub-themes to guide your contributions to this important study.
TMC5 Theme: Culturally Relevant and Responsive School Library Learning Commons
Sub-Themes:
Learning Environment

Instructional Approaches

Learning Partnerships

Leveraging Technology
CSL Signature Seminars
The recent newsletter also announced a new project of timely seminars, organized in partnership with interested school library districts and associations. These innovative seminars will explore universal themes relevant to school library practice and at the same time be organized around local needs and talents.
The first CSL signature seminar will take place on Saturday June 10, 2017, and is presented in partnership with the Durham District School Board in Ontario. Stay tuned for more information, and save the date!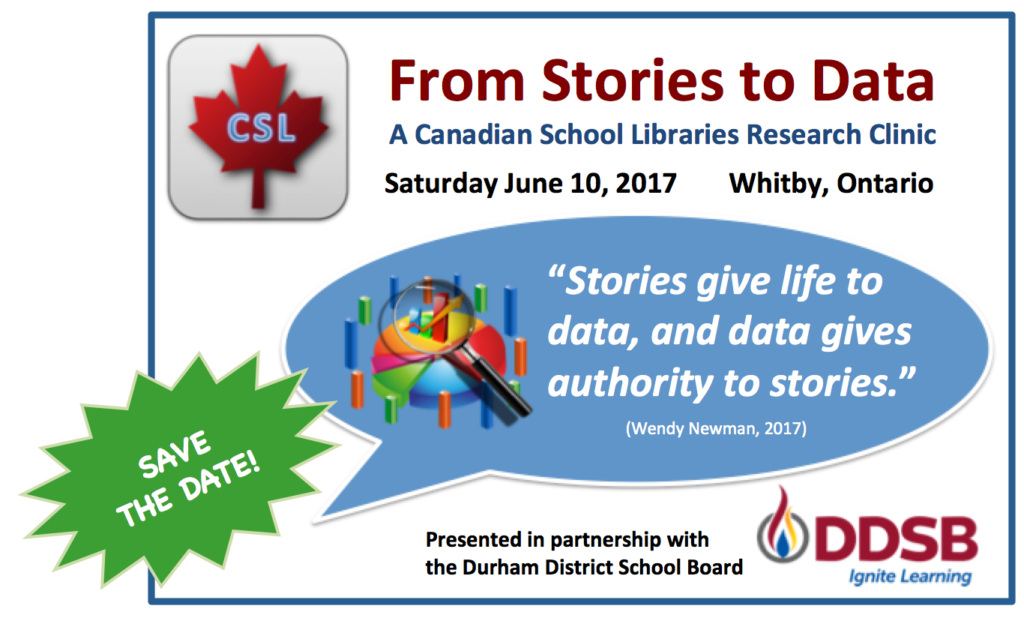 The research clinic will introduce the CSL Research Toolkit, and help potential researchers prepare for TMC5.
Get Involved in Canadian School Libraries
Since its inception in 2016 Canadian School Libraries has breathed new life into national projects that were at risk with the dissolution of the Canadian Library Association. Leading Learning is now live on the web in English and in French. TMC and the first signature seminar are both ready to go, and we will soon be launching a new online journal.
Most importantly, CSL is dedicated to working collaboratively with existing organizations and the broader education community, and to strengthening the network of school library practitioners across the country.
I strongly encourage you to get involved in CSL! Here's how: